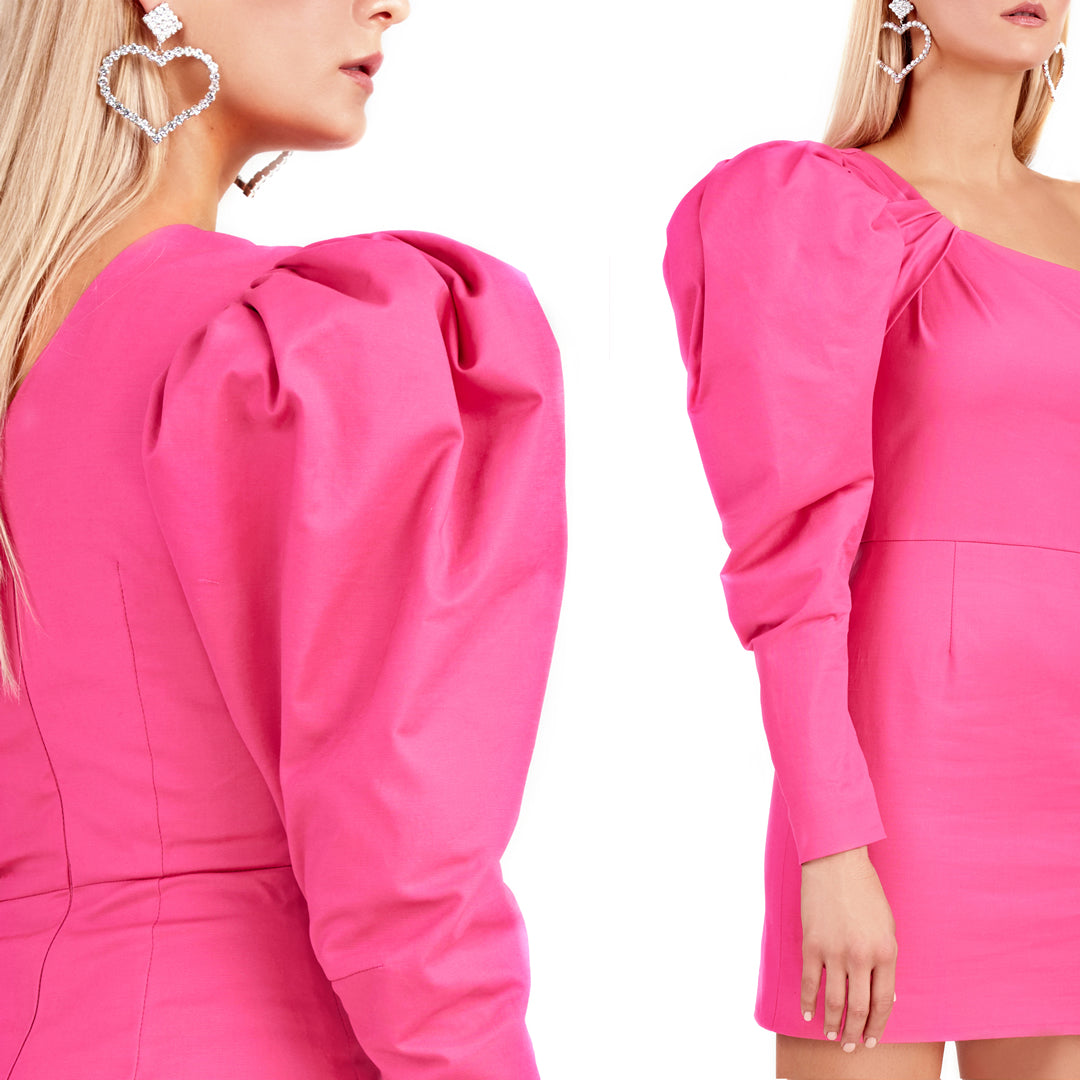 Therefore, elegant party mini dresses, short black leather skirts with a bow, jackets, and suits are always needed, regardless of the weather and season.
On the eve of the holidays, choosing party outfits is especially nice. The variety of the presented models is dizzy, but we chose the 5 most striking and relevant after dark dresses, which are very difficult to resist for a real it-girl:
A short Va-Va-voom party dress with a drop-down belt made of bronze knitwear with flounce sleeves is an ideal option for a girl who wants to be in the spotlight. The deep shade will favorably emphasize the tan and a good figure, which was diligently created during the preparation for the holidays. A bronze drop-down belt visually stretches the silhouette and lengthens the legs.

Today's flounce sleeves and a neckline with a wrap emphasize the neckline, especially if the hair is stabbed. The dress is really a win-win option for those who want to demonstrate their strengths and the absence of weaknesses, it will certainly make you pay attention at a party. Even with a dim light and lots of fun people nearby, you will be a star on the dance floor!


Blazy Shower's Carmen dress speaks for itself. It is easy to feel like a burning Spanish woman and appear in public in all its glory. An asymmetric cut, a long train and flirty peas on translucent chiffon make the dress dizzying for any appearance - whether it's New Year's Eve, girlfriend's birthday, or the anniversary of a meeting with your soulmate.

The after-dark outfit is framed by a belt made of thin leather with a large buckle in order to emphasize the waist. In a word, not a single part of an ideal body will go unnoticed. Graceful posture, a beautiful neckline, a wasp waist, and infinitely long legs are the main characteristics of a girl who is easy to distinguish from the crowd. After all, she is you, also in such an incredible cocktail party dress!


A white Marshmallow V-neck dress with embossed leopard print is a real catch for any occasion. The party outfit is quite restrained, feminine, but at the same time flirty and characteristic.

The decoration of the gates, flounce sleeves and the length of the mini dress were created for a young person who wants to emphasize her naivety and at the same time demonstrate her youth at a party.

The going out dress is ideal for a woman who takes care of herself, restrained in her thoughts, but does not limit herself to generally accepted norms. Thanks to modern trends, the party dress can even become a wedding for a non-trivial bride who dreams of sharing this day only with her young man somewhere on the island or in a small chapel in the south of sunny Italy. Such an outfit is hard not to notice, miss and not immediately fall in love.


Another must-have after dark dress this season is Flower dress. The outfit in a small flower with lush sleeves, assemblies and ruffles was created in the spirit of modern trends. Fashion houses Isabel Marant, Saint Laurent, Iro vying to create flirty dresses for parties. Real fashionista prefers to wear them with tight tights and dizzy stilettos.

Despite its design, the pink one-shoulder mini dress is suitable for any occasion. In summer with sandals, and in winter with ankle boots, the outfit will look stunning. It remains to choose the current mini-size handbag and confirm your presence at the noisiest party of the year!


All the girls and women who follow fashion trends know that a small black dress in the spirit of Chanel must be in the wardrobe. Time goes on, trends change at the speed of light and must have a dress takes on a new color. A red Butterfly dress, decorated with a chain inlaid with stones, is a real celebration among gray everyday life.

It is not worth thinking about the minor terms of the look; you are a star in it! Thrown over a short fur coat in the winter or shoes in the spring to ideally approach alongside. Adding a clutch and styling with falling curls, it will be difficult to take your eyes off. The short cocktail party dress tailored in shape with a slightly ajar neckline is not suitable for everyone, only for self-confident, bright and memorable girls. We are sure that you are the one, which means that without a Butterfly dress it is now impossible in any way.
Each new going out dress in a women's wardrobe becomes special, treasured, wrapped up in a large number of associations. Let your new acquisition become a faithful companion of the most vivid memories in life that will forever remain in the heart!