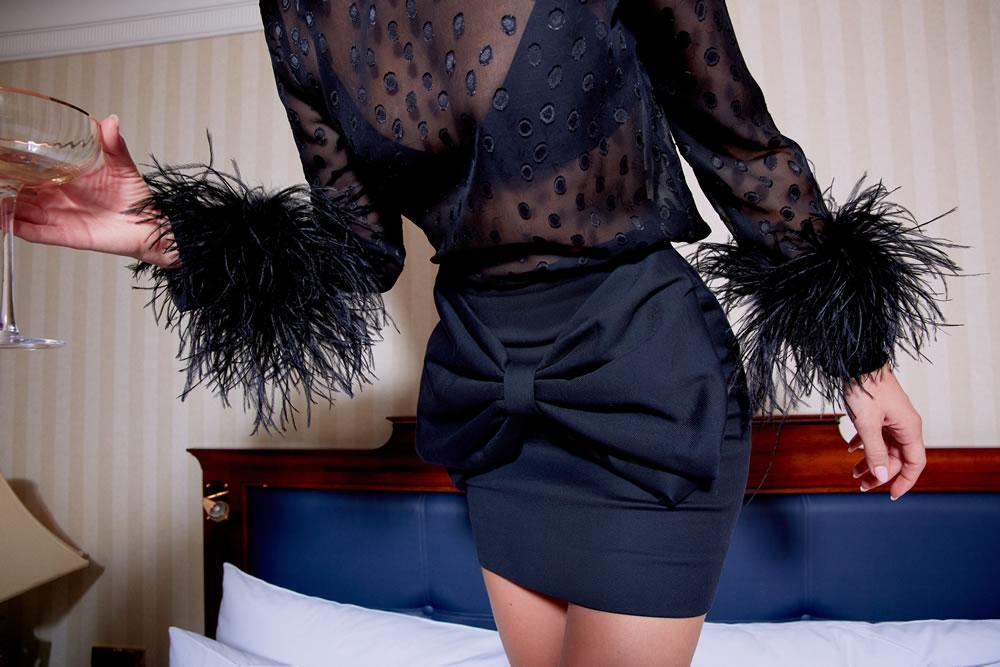 The most effective and win-win way to refresh your everyday look is to wear an interesting blouse. In the understanding of a modern fashion-conscious girl, a blouse has long ceased to be associated with boring office clothes. 
Now fashionistas from all over the world combine blouses with jeans, shorts and even overalls. Among other things, the blouses in the new season are not at all official enough, for example, with flounce sleeves, in the boho style, with frill, textured, transparent and oversized. 
Each girl among the great variety can choose a blouse to their liking, or corresponding to her mood and occasion, which can forever change her life. 
Such cases are few among gray everyday life, but they are remembered forever. On this occasion, we chose several blouses that could turn the head of any chosen one and make the holiday especially bright.
Blouse Struzzi speaks for itself. It harmoniously combines all the current fashion trends. The irreplaceable element of the wardrobe for parties and other enchanting events is made of chiffon. 
The blouse is decorated with silk pea prints, and the cuffs are trimmed with ostrich feathers. The restrained neck and translucent chiffon add the fineness that is felt in every detail. 
Combining such a blouse is best with concise things in order to concentrate on it the main emphasis. Also, a blouse can be combined with wardrobe elements in a similar style to create a dizzying look. 
Whether you choose a short skirt with a bright bow or silk trousers with a high rise, it does not matter - you will still surpass the notorious it-girls, sophisticated bloggers and even the shocking founders of the Italian brand The Attico. 
Gathering in a festive way with a pair of shiny sandals, clothes magically give their owner a royal posture, self-confidence and incredible strength, which can overshadow many. The question is whether this is necessary if you look at all 200%.  
 The blouse has no weather restrictions. A festive occasion can be in winter and hot summer: in combination with minimalistic sandals or high boots with beveled heels, you will be delightful in any case. 
The Victorian blouse is made in one more actual style. An oversized silhouette, translucent striped chiffon with a different texture, fluffy flounce sleeves, frill cuffs, and a striking lace-up neckline are the main characteristics of this season's must-have items.  
A voluminous and at the same time incredibly seductive thing is combined with a daring mini skirt, cropped trousers with a high waist, voluminous shorts and suede boots. In fact, a universal blouse is suitable for lush parties and for friendly gatherings in a cozy place or for a chaotic bachelorette party.
The blouse is also presented in white, which adds freshness and brightness even on a rainy day. You can combine a thing, like a model in black, with a sophisticated wardrobe to go out, and with casual. 
The blouse will look no less impressive with boyfriend jeans and shiny sandals or blue jeans with a high waist and boots made of warm suede. The safari-style again begins to win fans around the world, and for images in the spirit of Africa - the blouse is simply irreplaceable.
When choosing a particular model, do not forget that anything only emphasizes the advantages of its owner: a flexible, sophisticated figure, a graceful posture, a smooth gait, hair fluttering in the wind, and a smile that you will certainly want to see again!